about me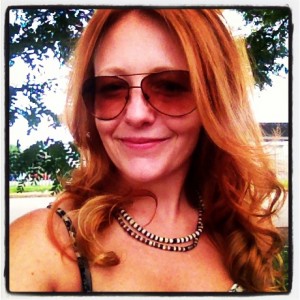 I'm Kiara.
Explaining my life is always a bit complicated. I'm one of those people who does a lot of different things, in a lot of different places, and I find I'm never in one place for more than three weeks at a stretch.
I was born and raised in South Africa, living in a variety of small towns scattered across the country. My impassioned parents always seemed to take my brothers and I to small rural towns in beautiful places, so I grew up in the dust and dirt of African soil and developed a love and passion for the people of the continent.
Travelling and promoting positive social change were fundamental elements of my childhood, and this has stayed with me through all my life. I really started travelling when I was 16, from the great expanse of New York City lights, to the dusty streets of Israel, and historic palaces in Austria. I spent almost two years travelling through East Africa with a backpack and a tent, before going to university and completing a Masters degree in Rural Development.
The injustices that we face throughout the world have always deeply moved me and the process of positively developing society is close to my heart, a guiding light in all the work I have done. I have volunteered for countless community initiatives and have worked on educational, environmental and social development projects around the world. I started off as a consultant for sustainable development at a global sustainability company, which eventually led me to Papua New Guinea where I spent almost six years learning some of my most important life lessons. At the same time I worked with the UN Commission on Sustainable Development, leading an international civil society youth group through the Rio+20 process. Now I work as a photographer for the International Institute for Sustainable Development, tracking global negotiations on the environment and development. I am also undertaking a PhD in Political Science, looking at the politics of sustainability planning in deeply divided communities, investigating my home-base of Hout Bay, Cape Town, as a case study. I also write, consult, lecture and photograph independently and am the lucky companion of Rex, the world's most adventurous travelling dinosaur.
Doing all of this I have been privileged to travel the globe, from the western reaches of the Americas, across African and European lands, through the desert sands of the Middle East, the exotic tropics of Asia, and the blissful, soulful seas of the South Pacific. I have been blessed with so many wonderful adventures and memories and through this, I hope I have gained a deeper understanding of life.
All I want is to live my life as best as I can, to live fiercely and passionately, doing the things that I love and the things that bring meaning to the world. I want to explore, create, inspire and transform both myself, and those around me, in the creation of a better world for all.
These are some of my stories.
If you would like to get in touch with me, send an email to kiara.worth@gmail.com, or fill in the form below.